How To Upload Your Web Site To Web Hosting Server With Ftp Client Software
Download Ftp Client Software (FlashXp) From Here

Install FlashXp and Run It

In Main Menu Go To Sites > Site Manager Or Press F4

Click "New Site" Button And Provide Following Information Correctly

Site Name = "YourDomainName.Com"

Ip Address = "YourDomainName.Com"

Username = Your Username is Provided By Web Hosting Department (See Welcome Email)

Password = Your Password is Provided By Web Hosting Department (See Welcome Email) Or If You Have Changed It Then Provide You Customized Password

Remote Path = public_html

Local Path = You Web Site Directory On Your Own Computer

Proxy Server = Default

Time Zone = Unknown Time Zone / Use Server Time

After Providing All Information Click "Connect" Button. If All Information Is Provided Correctly Then You Will Be Able To Login To Server With Ftp Support

If How Ever You Do not Succeed Then There My Be Some Of The Following Reasons.

You Have Forgot Your Username Or Password (Contact Support at support@hajverihosting.com

Your Ip Address Is Not Allowed To Access The Server. If So Then You Have 2 Options

1. Login To Your Web Site cPanel Using Your Domain Username + Password

in cPanel Scroll Down and Find "Enhanced Web Access" Button and Click It. It Will Add your Ip Address In Server's Secure IP List and You Will Be Allowed To Access The Server Via Ftp Client.

2. If This Option do not Work then Your IP May Have Been Considered as a Security Risk and May Have Been Banned By The Server Auto Security System.
You Should Contact Server Support at support@hajverihosting.com With Your IP Address To Resolve This Issue (Please Note That It May Take 2 to 6 Days To Resolve This Issue (If Your IP Address Or IP Range Is Considered As A Security Risk By Our Auto Security System). Your Patience and Co-operation Will Be Highly Appreciated in This Matter.
Screen Shot Of FlashXp Ftp Client Software Provided By Us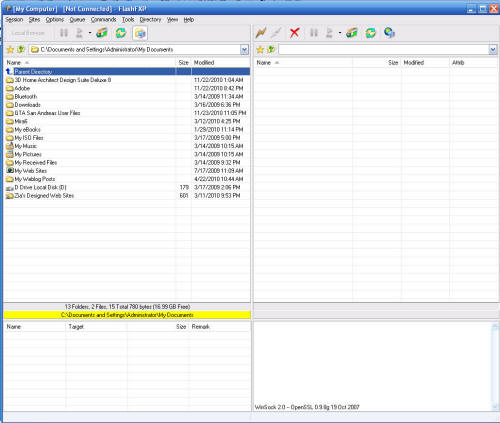 Screen Shot Of Enhanced Access Button In cPanel





Hajveri Hosting Network Sites



What Our Clients Say

I am Using Hajveri Hosting Since I Started Web Designing And I Have Found Them Very Professional And Responsible. "Rafi"
I am Client Of Hajveri Hosting Since 2007 and I Have Found them With Me When Ever I Had Some Trouble. I Like Hajveri Hosting Very Much and I Reffer Them To All My Friends. Muhabatewaris.com "Irfan Shah"



Rs. 900/- PKR